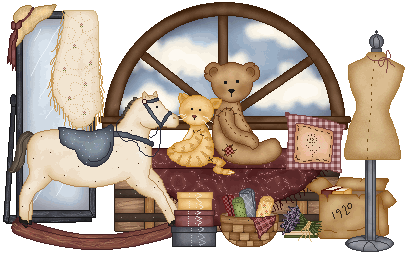 MY KIDS


My Daughter Grows Up

Life is fleeting, years rush past.... and little girls grow up so fast!
Let me take time out to be glad that mine's still here with me.

And though I'm busy through the day, Let me take time out to play...
Let me take time out to smile, to linger with her for a while...

To invite her under the table for tea and dress up silly as can be.
Let me take time out to sing and dance and skip and twirl and swing...

To splash in puddles when it rains and make her fancy daisy chains.
Let me take time out to hear about the things that she holds dear.

Let me tuck her in at night, hear her prayers, turn off the light.
And for one more moment let me pray
And thank God that we shared this day!
All the dreams I prayed you'd be
Are all the things you are.
You were once my little girl
And now my shining star.

A STUMP FOR A TAIL
You can't buy loyalty,
they say I bought it though, the other day;
You can't buy friendship, tried and true,
Well just the same, I bought that too.
I made my bid, and on the spot bought love and faith
and a whole job lot of happiness,
So all in all the purchase price was pretty small.
I bought a single trusting heart,
that gave devotion from the start.
If you think these things are not for sale,
buy a brown-eyed puppy with a stump for a tail.
THE BED PUPPY
Now I lay me down to sleep,
the king-size bed is soft and deep.
I sleep right in the center groove
my human being can hardly move!
I've trapped her legs, she's tucked in tight,
and here is where I pass the night
No one disturbs me or dares intrude
till morning comes and "I want food!"
I sneak up slowly to begin,
my nibbles on my human's chin.
She wakes up quickly, I have sharp teeth-
I'm a puppy, don't you see?
For the morning's here and it's time to play
I always seem to get my way.
So thank you Lord for giving me
this human person that I see
The one who hugs and holds me tight
and shares her bed with me at night!
by Ellen Morris

Nikki n' Peanut my favorite 2

Donna's Main Site



1997-03 Dmbp ~ Images not available for download.